Zwemschool Mierlo staat voor
kwaliteit
persoonlijke aandacht
plezier
kleine groepjes
Zwemschool Mierlo staat voor
kwaliteit

persoonlijke aandacht

plezier

kleine groepjes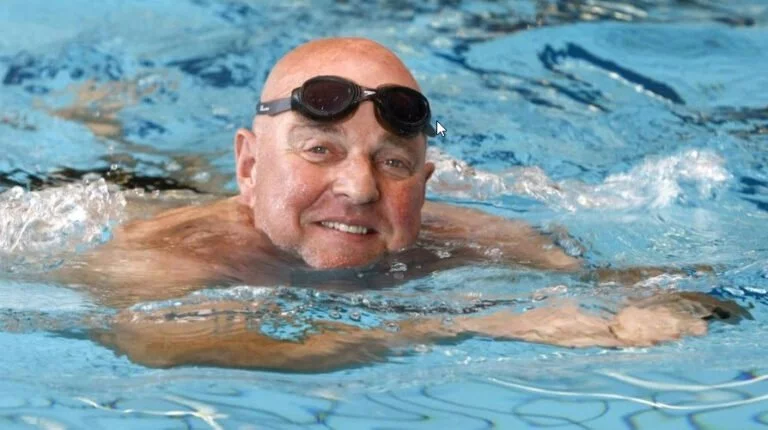 Om de conditie op peil te houden en om onder de mensen te komen vinden steeds meer senioren hun weg naar Zwemschool Mierlo. 
Dit kan op dinsdag  van 09:30 tot 10:30 uur 
Een gezonde én gezellige activiteit in heerlijk warm water van 32°C, waarbij de kans op een blessure nihil is. Zwemmen voor senioren is ideaal voor het verbeteren van de conditie, het verhogen van de mobiliteit en het verbeteren van de bewegingsmogelijkheden van gewrichten. 
De lessen worden door deskundig personeel gegeven. Daarbij wordt met materialen en muziek gewerkt om het plezier te verhogen. Kortom, vrij bewegen in uw eigen tempo. Iedereen van 55 jaar en ouder kan meedoen met de seniorengym.
Water heeft als grootste voordeel dat je spieren weinig worden belast, terwijl je toch aktief bezig bent. Naast gezond bewegen kun je ook gezellig kletsen met andere deelnemers.
Veelzijdig bewegen
Op pijl houden en verbeteren van algehele conditie
Plezierige manier van bewegen
Gezelligheid en sociaal contact
Iedereen die 55 jaar of ouder is, kan aan deze activiteit deelnemen.
Ook als u geen zwemdiploma's heeft.
Een variatie aan oefeningen
Regelmatig gebruik van diverse materialen
Instructie van een gediplomeerde zwemondewijzer(es)
Voor meer informatie of aanmelden voor MBvO neem dan contact met ons op.